Miami Commercial Cleaning Services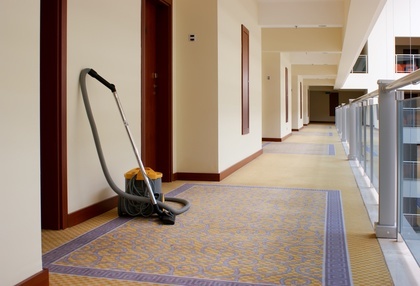 At Spotless Cleaning Services, we believe that keeping your commercial space clean is about more than just staying organized. If your company has office space with several employees, you might be surprised to discover the many benefits to hiring a Miami cleaning company to keep your office space looking neat and organized. A professional cleaning service can come in on a regular basis to clean floors, windows, desks and break areas, which takes the burden of extra cleaning work away from your employees.
Miami Cleaning Services We Provide:
Miami Office Cleaning
Office Carpet Cleaning
Miami Janitorial Services
Commercial Maid Services
Small Business Cleaning
Miami Commercial Building Cleaning
Ask us about pricing discounts and specials on recurring commercial cleaning services. We look forward to serving you!

Latest Posts in Commercial Cleaning
Miami Boat Cleaning - Squids and Swabs or Tar and Jack Tar?

Every good ship or boat has a Captain, but what about the rest of the crew? For fun, we thought it'd be interesting to jot down some nautical terms for crew mates that have been used throughout time. While the term Captain carries obvious meaning, the rest of the members of a crew have adopted...

Read More
North Bay Village Residential Cleaning Tips

In between a visit from your professional North Bay Village residential cleaning service, you have to maintain the look of your home yourself. This can be difficult when you are a busy person with a hectic work schedule and an active social calendar. Unfortunately, there isn't always time to clean your home the way it...

Read More
If you're looking for commercial cleaning services in Miami, please call us at 786-547-2958, or complete our service request form.