House Cleaning For Your Residential Property, Make-Ready For New Tenants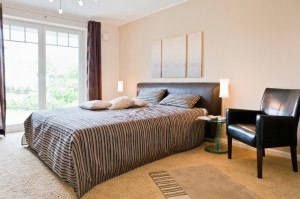 There is nothing more disappointing and disgusting than having to move into a house or other residential property when it is dirty. In fact, it can make most people really upset if the property manager or owner failed to supervise the clean up process when the prior tenant or property owner moved out.
It is so frustrating because you have to clean up first before you can even begin to put your belongings away on shelves or in closets. Most people who are moving in have already spent countless hours of energy just on moving, and some have spent many more on cleaning up the property they moved out of. It simply isn't fair for them to have to clean up before moving in to your property.
Where most property management companies and owners fail is in trusting the wrong people to do the cleanup for them. It's not that they don't care, it is just a matter of putting our faith in someone who doesn't deserve it.
Perhaps you've even kept an eye on your cleaning crew for some time but at some point they have just gone downhill on their service. Or it could be that they were short staffed or crunched for time this time. Whatever the reason, you need a company that can do the job well and do it right every time.
You need a cleaning crew that you can count on. From arriving on time, to performing top-quality cleaning processes, a professional cleaning company like Spotless Cleaning Services will be able to take care of your cleaning needs.
If your current make-ready or Miami residential property cleaning crew is not performing at their best, they will leave signs for you that will make it easy to spot their poor performance. Some cleaning professionals claim to be pros, yet they leave behind plenty of dirt and grime that says otherwise.
You will want to supervise a cleanup service by checking several things that will only take a moment but will tell a lot about your cleaning person. Among the most obvious places, there are several places to check for debris, dirt, and grime that are commonly neglected by unprofessionals:
On shelving in kitchens and pantries
In, on, under, near, and around commodes
Behind and under appliances
On closet shelving
On baseboards and crevices between carpets and baseboards
Floor areas inside pantries and closets
Under kitchen and bathroom sinks
In drawers
On patios or porches
Around the refrigerator seals
Bottom of ovens and dishwashers
Garage floors and shelving
Window Sills
On window blinds and shades
On ceiling fans and light fixtures
While it is true that not every company will perform the same basic list of services, most professional companies will provide you with information as to what services they do offer and which may be added on optional services that cost extra.
At Spotless Cleaning Services, we will provide you with upfront pricing and reputable, expert cleaning services. Call the number below to find out more.
If you're looking for a professional, Miami area cleaning company, call 786-547-2958 or fill out our online request form.