Dust and Your Health: Why Dusting Is a Good Idea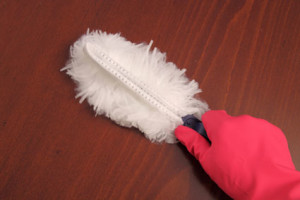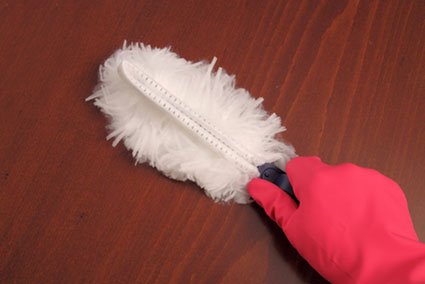 Many people in Miami don't begin to notice dust until it's visibly collecting on hardwood surfaces and triggering their allergies. Regular house cleaning can reduce dust's harmful effects, and hiring a cleaning service to manage the dust in your home is the perfect solution.
What is Dust?
The term "dust" describes an aggregation of organic and inorganic particles. These microscopic residents of your home include fibers, animal dander, soil, hair, smoke, ashes, pollen, insect body parts, paint particles, fungi, mold spores, viruses, rodent waste, bacteria, and dust mites. Dust mites consume the most plentiful component of dust: dead skin cells. Dust forms most quickly in the rooms that are used most often because that is where the largest amount of dead skin cells resides. Dust even contains toxic compounds such as flame retardants, cigarette smoke toxins, heavy metals (lead, mercury, and cadmium), pesticides, polychlorinated biphenyls (PCBs), and polycyclic aromatic hydrocarbons (PAHs). The accumulation of dust creates a polluted environment, but hiring a Miami cleaning service to remove the dust in your home greatly improves the indoor air quality.
How to Reduce Dust
Wear a mask when dusting to protect against allergens and toxins.
Use a dusting tool with a microfiber material.
Dust from the top down.
Place used cleaning cloths in a bag for laundering, or throw them away.
Vacuum the dust off of draperies, carpets, and upholstery.
Dust or vacuum hardwood floors before mopping.
Replace air conditioning filters several times a year.
Launder rugs in hot water weekly.
Remove shoes and wipe them down before entering the house.
Use an air purifier.
Replace carpets with hard floor surfaces.
Why Dusting Is Important
Dust can produce unsavory side effects: runny noses, coughing, sneezing, itchy eyes, and asthma. Dusting provides not only clean, shiny surfaces that are pleasing to look at but also reduces the harmful impact dust has on your health. Developing a dusting routine or hiring a cleaning service is a wise decision if you wish to protect your family against toxins and to limit allergy symptoms and long-term bodily damage, such as lung disorders, heart disorders, and chronic bronchitis.
Dust is a constant combatant, but with the right tools and products, you can drastically reduce the amount of dust in your home. If life is busy and you need some help with your house cleaning, reach out to Spotless Cleaning Services, a trusted Miami cleaning service, and the staff will conquer the dust in your home once and for all.
If you're looking for a professional, Miami area cleaning company, call 786-547-2958 or fill out our online request form.