Miami Industrial Strength Cleaning Services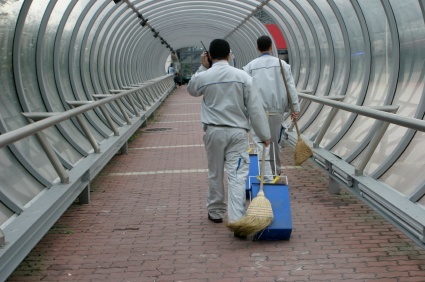 At Spotless Cleaning Services, we can clean any commercial space, no matter how complex the job! We offer industrial strength cleaning services, using the strongest cleaning products and techniques available. Our professionally trained cleaning specialists provide top quality industrial cleaning throughout the Miami, FL area.
Industrial Cleaning Products
Ask us about the industrial strength cleaning products we use for heavy duty cleaning jobs in Miami. We clean everything from industrial and commercial floors, windows, and other commercial structures.

Latest Posts about Industrial Strength Cleaning
Move In Ready Cleaning Services For Homes In Miami

Whether you have a second home in Miami for vacationing or are moving to the area, you can have the home cleaned professionally to prepare it for your move in. At Spotless Cleaning Services, we already take care of many homes in Miami and would love to earn your business as well. We have a...

Read More
3 Important Reasons To Get A Professional House Cleaning This Fall

While most homeowners tend to place an importance on keeping their homes clean throughout the year, the fall is right around the corner, and whether your realize it or not, fall cleaning is every bit as important as spring cleaning to your home. Like it's spring counterpart, fall cleaning can be a very involved process,...

Read More
If you're looking for industrial cleaning services in Miami, please call us at 786-547-2958, or complete our service request form.