Miami Industrial Strength Cleaning Services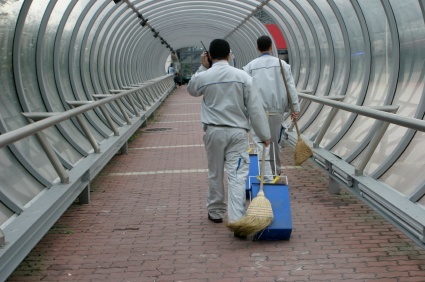 At Spotless Cleaning Services, we can clean any commercial space, no matter how complex the job! We offer industrial strength cleaning services, using the strongest cleaning products and techniques available. Our professionally trained cleaning specialists provide top quality industrial cleaning throughout the Miami, FL area.
Industrial Cleaning Products
Ask us about the industrial strength cleaning products we use for heavy duty cleaning jobs in Miami. We clean everything from industrial and commercial floors, windows, and other commercial structures.

Latest Posts about Industrial Strength Cleaning
5 Benefits Of Hiring A Professional Miami Maid Service

If you and your family are like most other families throughout the country, you lead very busy lives, which in turn means very hectic schedules. Between work, school, and any extracurricular activities that you or your family are involved in, all of your precious free time over the course of your average day might already...

Read More
Tips for Miami Beach Boat Cleaning

There is nothing my enjoyable then being able to take your boat out on the water for some rest and relaxation. Having a boat is a great accomplishment, and you should take pride in the boat that you own. This includes providing your boat with proper maintenance and Miami Beach boat cleaning services. The best...

Read More
If you're looking for industrial cleaning services in Miami, please call us at 786-547-2958, or complete our service request form.