Miami Post Construction Cleaning Services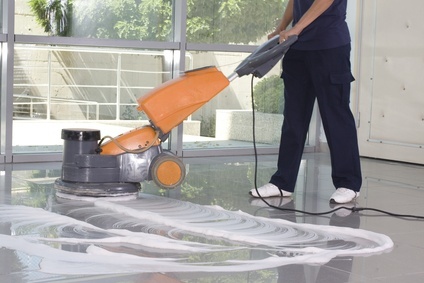 If you've just finished upgrading or remodeling part of your Miami home, chances are you've got quite a mess to manage! We know you're probably ready to have your house back to normal, and we're here to help! At Spotless Cleaning Services, our professionally trained cleaning experts can help with debris removal, paper trash and building material removal, and deep cleaning of floors and other surfaces.
Let us provide you with fast and reliable post construction cleanup services, so you can get back to enjoying your Miami home.
Sign Up to Receive Our Monthly Newsletter
Latest Posts in Miami Post Construction Cleaning
How Miami Apartment Cleaning Can Save You Time

If you live in a small house or an apartment, you may not have considered the benefits of regular maid service. Monthly or weekly apartment cleaning is a great way to keep your home clean and your stress level low. Save Time and Stress We know you're extremely busy with work, school, or family life,...

Read More
Benefits of Hiring a Miami Commercial Cleaning Service

If you're a local business owner with employees and office space, you should consider signing up for a regular, commercial cleaning service. There are several benefits to contracting out the burden of office cleaning, and less stress for your employees is just one. Scheduling Commercial Cleaning Service Commercial cleaning companies are here to work around...

Read More
If you're looking for a Miami area post-construction cleaning company, please call us at 786-547-2958, or complete our service request form.