Miami Commercial Cleaning Services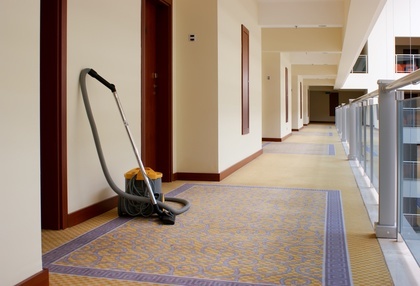 At Spotless Cleaning Services, we believe that keeping your commercial space clean is about more than just staying organized. If your company has office space with several employees, you might be surprised to discover the many benefits to hiring a Miami cleaning company to keep your office space looking neat and organized. A professional cleaning service can come in on a regular basis to clean floors, windows, desks and break areas, which takes the burden of extra cleaning work away from your employees.
Miami Cleaning Services We Provide:
Miami Office Cleaning
Office Carpet Cleaning
Miami Janitorial Services
Commercial Maid Services
Small Business Cleaning
Miami Commercial Building Cleaning
Ask us about pricing discounts and specials on recurring commercial cleaning services. We look forward to serving you!

Latest Posts in Commercial Cleaning
5 Benefits Of Hiring A Professional Miami Maid Service

If you and your family are like most other families throughout the country, you lead very busy lives, which in turn means very hectic schedules. Between work, school, and any extracurricular activities that you or your family are involved in, all of your precious free time over the course of your average day might already...

Read More
Tips for Miami House Cleaning

Unfortunately, it isn't always possible to have a full time cleaning person on hand to keep your home clean. In between your professional Miami house cleaning services, you have to maintain the look of your home by yourself. This can be difficult when you are a busy person, who is trying to balance a hectic...

Read More
If you're looking for commercial cleaning services in Miami, please call us at 786-547-2958, or complete our service request form.