Miami Industrial Strength Cleaning Services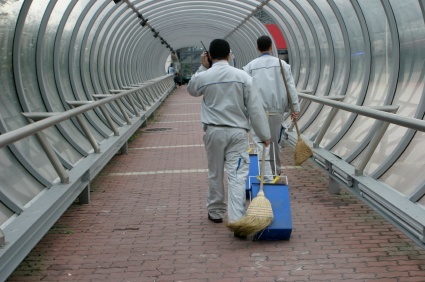 At Spotless Cleaning Services, we can clean any commercial space, no matter how complex the job! We offer industrial strength cleaning services, using the strongest cleaning products and techniques available. Our professionally trained cleaning specialists provide top quality industrial cleaning throughout the Miami, FL area.
Industrial Cleaning Products
Ask us about the industrial strength cleaning products we use for heavy duty cleaning jobs in Miami. We clean everything from industrial and commercial floors, windows, and other commercial structures.

Latest Posts about Industrial Strength Cleaning
How Miami Apartment Cleaning Can Save You Time

If you live in a small house or an apartment, you may not have considered the benefits of regular maid service. Monthly or weekly apartment cleaning is a great way to keep your home clean and your stress level low. Save Time and Stress We know you're extremely busy with work, school, or family life,...

Read More
Residential Holiday Season Cleaning Tips

One of the ways you can reduce your stress this holiday season is by ensuring your home is clean and ready to receive guests. There's nothing like the embarrassment you can feel when it's time to receive family in for the holidays, only to realize your home is in less that welcoming condition. But will...

Read More
If you're looking for industrial cleaning services in Miami, please call us at 786-547-2958, or complete our service request form.