Aventura Residential Housekeeping and Commercial Cleaning Services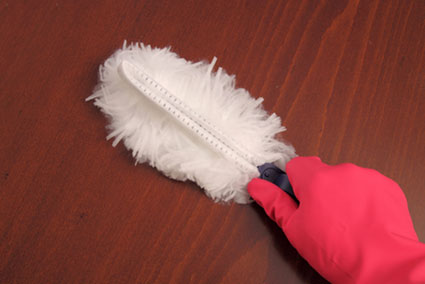 The Aventura, Florida cleaning services we provide are designed to meet the specific needs of every individual or business. Regardless of the size of the property or the frequency of the visits, our goal is to provide each client with the comfort and happiness a professionally cleaned home or work-space can provide. We work with each of our customers to ensure we're meeting their specific cleaning needs—no more, and no less.
As a part of Aventura, Fl, Spotless Cleaning Services is sure that all of our cleaning products adhere to local health regulations and will be safe for you family or business. We also encourage you to let us know of anyone who might be exposed to our products who has any allergies, immune system complications, or other needs, so that we can be sure we use products that won't be harmful in any way. When you call to schedule a cleaning with our Aventura cleaning service, let us know of any additional services or modifications you would like so that we can give the cleaning you need.
Aventura Maid and Housekeeping Services
Whether you're busy, stressed, or have health or mobility complications, there are many of us who don't always have the time to keep our homes as clean as we would like them. But our Aventura, Fl housekeepers are ready to step in where you left off. If you need a one-time deep-clean to get your home rebooted or weekly or monthly visits to keep it in check, we can give your home a professional cleaning that you and your family will love.
We'll also be particularly thorough, never ignoring things like carpets, baseboards, or walls. We can even steam clean your drapes, which frequently are overlooked. Most drapes can't be machine washed, and the dust they collect can cause respiratory irritations, especially if anyone in the home has any prior conditions.
Aventura Rental Property Cleaning
Our Aventura, Fl cleaning services can help renters and landlords both save money and time. We'll make sure landlords get the most out of their property by keeping it spotless and helping them move in renters more quickly. And before renters leave a property, we can have it deep-cleaned so that you'll avoid any fees for having overlooked things we won't during cleaning.
We also frequently help out with vacation rentals, especially during summer months. We can clean these properties quickly and thoroughly between guests so that you can minimize cleaning and maximize your renting time.
Aventura Commercial Cleaning Services
Commercial properties can be difficult to keep clean, especially if they're large and experience high amounts of traffic. Spotless Cleaning Services has industrial strength products and techniques reserved commercial properties so that, no matter the size, your property can be as clean as possible. 
Recent Articles
North Bay Village Residential Cleaning Tips

In between a visit from your professional North Bay Village residential cleaning service, you have to maintain the look of your home yourself. This can be difficult when you are a busy person with a hectic work schedule and an active social calendar. Unfortunately, there isn't always time to clean your home the way it...

Read More
Tips for Miami House Cleaning

Unfortunately, it isn't always possible to have a full time cleaning person on hand to keep your home clean. In between your professional Miami house cleaning services, you have to maintain the look of your home by yourself. This can be difficult when you are a busy person, who is trying to balance a hectic...

Read More
Looking for professional maid services in the Aventura, FL area? We've got you covered! Call Spotless Cleaning Services today at 786-547-2958, or complete our online request form.